No Longer an Orphan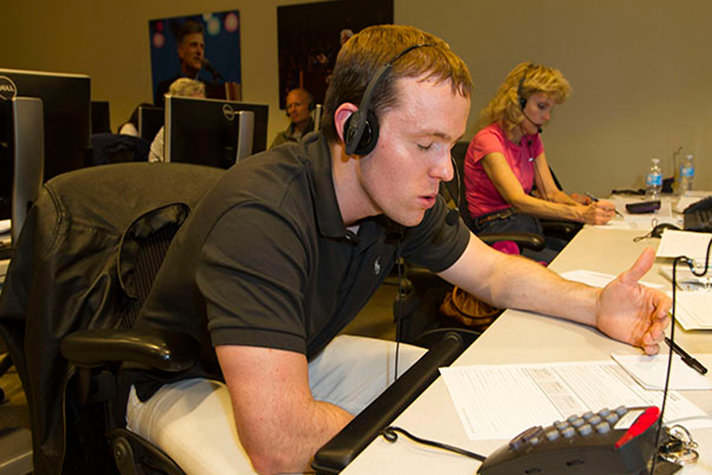 Jaden, 12, of Marion, Ohio, knew he was lost—orphaned, in a sense—and he needed somewhere to turn.
So, he picked up the phone.
He had just watched the My Hope program "The Cross," and dialed the Billy Graham Evangelistic Association call center, where volunteers donate their time to answer the calls from people searching for spiritual answers.
"His voice was quivering. I could sense the sadness in his tone. It touched me so much," said Judy Turner, the volunteer that took his call. "He just simply told me he was lost."
At that moment, Judy knew God had ordained her to be at the call center for Jaden. After she talked through the Gospel with Jaden, it became clear that he thoroughly understood what Jesus did for Him. He prayed, trusting Christ as his Savior.
"When he prayed, he acknowledged that he is not good enough, but that Jesus is," recalled Judy. "He said, 'Jesus, I trust that Your blood paid for my sins in full.' He was so happy."
After he prayed, Jaden asked, "Would you pray for my dad? He is in prison."
"This broke my heart," said Judy. The Holy Spirit prompted Judy to share Psalm 27:10, which promises that God cares for us, even in the absence of our parents.
"I told him that the Lord will be real to him, and that He will be a father to him—even when his earthly father is in prison," she said. "I am overwhelmed that God would touch a heart like that and give a child saving faith. Through 'The Cross,' God gave him the courage to call and talk to a stranger about his soul."