How to Simply Share Jesus
My Hope combines the impact of video programs with the power of personal relationships. Christians can share the Gospel message with friends, family, colleagues, and neighbors using one of several evangelistic video programs featuring life-changing testimonies and powerful messages from Billy Graham.
To Get Started
Pray for unsaved loved ones.
Follow the four simple steps below. They explain how to effectively use the films.
Plan

Set a date to show a My Hope film. Show it—and reach as many people as possible—at a church-wide outreach, on youth retreats, in small groups, in homes with friends, or in any way to bring people together to hear the Gospel.

Prepare

Ask God for a renewed love for people who need the hope of Jesus Christ. Write down the names of those you will commit to pray for daily and challenge others to do the same. Also watch the video below to learn how to prepare.

Watch

Show a My Hope film and bring the friends, neighbors, or loved ones you're praying for. After the film, share your story and invite guests to put their faith in Jesus Christ as Savior.

Disciple

Use your own materials or Billy Graham Evangelistic Association resources to help new believers grow in faith.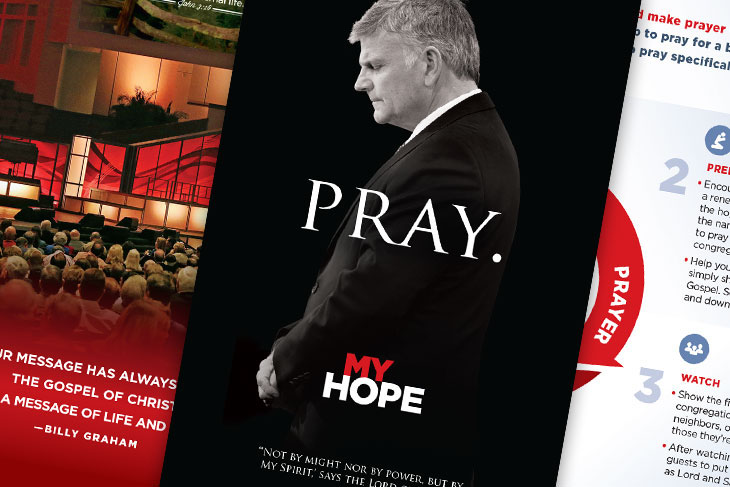 Download Printable Materials
For your convenience, we have Promotional Materials available for download. Use these to prepare for My Hope and to promote the showing of the film.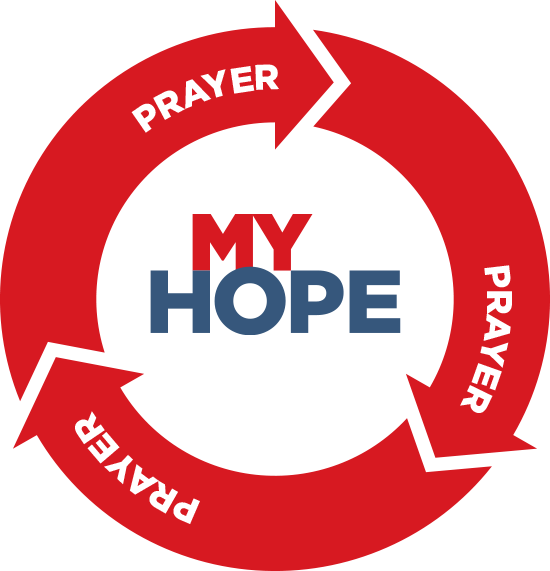 It Begins & Ends With Prayer
Begin to pray for My Hope and specifically that people will be saved. Create a Prayer List of friends and loved ones who need to know Jesus Christ and pray daily for them.